The most effective way to learn a new language: VILLA©
An innovative approach, the result of neuroscience and a highly instructive field experiment
Get fast results with 100% personalised sessions, tailored to your goals and interests.
Chat and learn face-to-face with a qualified native coach.
Work at your own pace. Choose your session duration (15, 25, 40 or 55 min), your coach and decide when and where you want to learn! 100% flexibility!
In addition to the training, follow up on your classes by reviewing the recordings of your sessions, available in your private account.
Review your personalised lesson report after each session to monitor your progress.
Responding to a modern and realistic communication need
Since its creation, VivaLing has developed and patented a learning method that combines the latest knowledge in neuroscience, a resolutely positive pedagogy and the latest technology: the ViLLA© method (VivaLing Language Learning Approach).
A proven pedagogy with thousands of satisfied learners – under the gentle guidance of Abbie Adeyeri and her team of Master Coaches, our learners thrive on learning their new language.
VOLT© certification: training for coaches using our exclusive method
The VOLT© (VivaLing Online Language Teaching) certification given to all VivaLing coaches is an original training programme providing them with all the tools to deliver quality courses, based on the latest developments in cognitive science and the most modern digital teaching tools. All of this is delivered through a caring and dynamic pedagogy.
The benefits of the ViLLA© method
The curriculum or 'study program'
A structured, proven, ever-developing learning program that is constantly being renewed.
VivaLing has designed a unique pedagogy and progression, giving substance to the grammatical and syntactic acquisition of its learners.
Master Coaches: highly qualified trainers in their field
VivaLing coaches have a wide range of support materials adapted to all ages and skills that help them deliver the VivaLing Curriculum. When preparing for a session, the coach defines his or her objectives, adds the learner's passions to the content and sprinkles the whole thing with a personal touch.
The learner is having a good time behind the screen interacting with the coach on specific themes and everyday life while constantly progressing thanks to the phenomena of repetition, consolidation and various oral and visual aids.
From classical to pragmatic language learning
Supervised by Master Coaches, VivaLing coaches practice spontaneous and functional conversation with their learners while taking care to provide them with rich linguistic input during the sessions.
The structured communicative approach is, in fact, largely inspired by a mechanism that has been proven for thousands of years, the neuro-linguistic alchemy of the mother tongue. Didn't we all successfully learn our native language instinctively in our early years, communicating functionally and spontaneously with our parents and educators?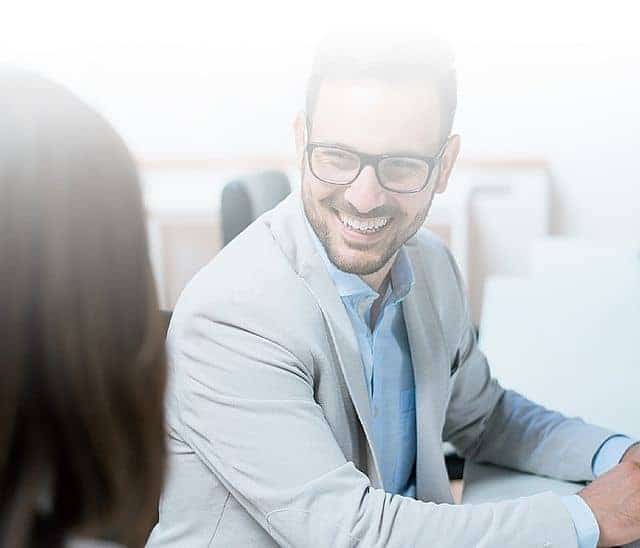 The audio-linguistic method, widespread since the 1960s and still widely used in the academic world, is based mainly on exercises and memorisation, very often out of context.
To date, it has produced entire generations of learners who are often able to read and understand a foreign language, but who are inhibited and uncomfortable when it comes to conversing with a foreign speaker, the result of years of passive learning from the school benches.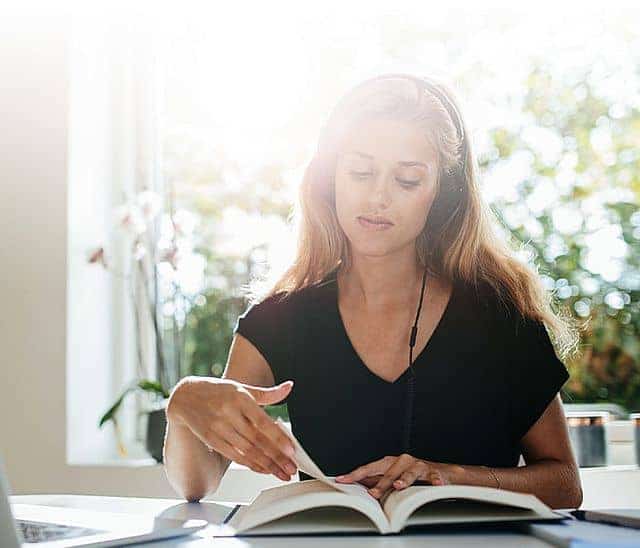 The audio-linguistic approach has displayed its weaknesses, shown by a whole generation of frustrated adults who are almost unable to express themselves in a foreign language, despite years of classroom experience.
The advantages of our training courses





interpreting and rehearsing

pragmatic language learning
For greater learning fluidity
A focus on the participatory experience of the learner offering lingustic tasks that are less academic and more in tune with the modern worl.
Our coaches prepare their sessions according to your professional environment: situational exercises, role-playing and other interactions that engage in oral conversation, in an empathetic and caring context.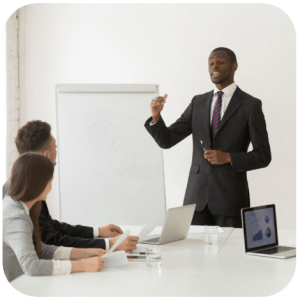 Our courses are mainly exchange-based. Our coaches use video-conferencing and participation is through live speaking. The relaxed atmosphere allows for more effective progress.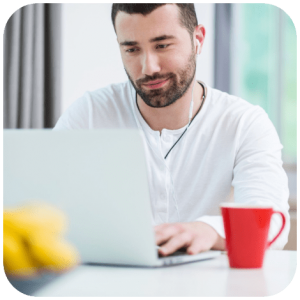 Our coaches will help your students to pass their foreign language exams. Whatever exam needs to be prepared for, our method will considerably increase their success rate!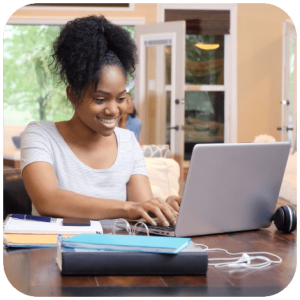 Our users share their experience

I've been using Gcal for the past few years. Since then, generating the listings for my weekly newsletter has been a snap! Now, I can't imagine doing without it.​​
Its very important to find other peoples rating of a company BEFORE you spend your hard-earned money. You can save a huge amount with Trustpilot reviews. ​
I've been using Gcal for the past few years. Since then, generating the listings for my weekly newsletter has been a snap! Now, I can't imagine doing without it.​​
Quite often, the threat of a negative Trustpilot review will accomplish what would otherwise require legal action. A positive force in all industries. ​